PARAPET is the trade name for the acrylic molding materials(PMMA),manufactured by KURARAY Co.,Ltd.
HOME
> SOFT METHACRYLIC RESIN (SA)

"PARAPET" - Soft Vinyl Chloride Substiture Grade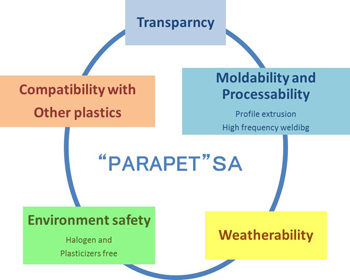 •"PARAPET"SA was developed via Kuraray's polymer technology.
It is an unique and flexible thermoplastic acrylic resin.
Softening acrylic resin will increase the viscosity,
but we overcame this problem by avoiding to use the plasticizers.
•Because the base is acrylic-based polymer ,
the acrylic origin allows for transparency and weather resistance.

•We can provide pellet type of course ,as well as
powder type which is suitable for mixing and additive applications.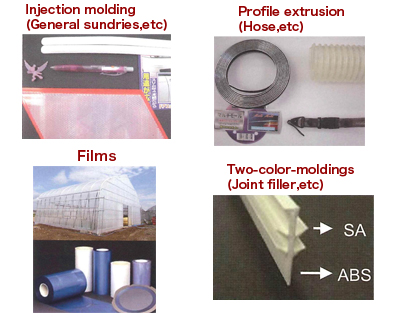 To PageTop